About
Bullet

Liner® of Albany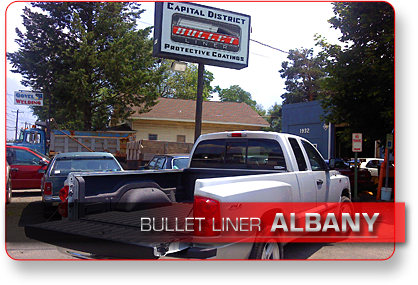 We Are Professionals
We use Bullet Liner because it is the very best product we can buy. Our goal is to spray Bullet Liner on your job in a professional manner and to your total satisfaction.
We Want Your Business
Every company out there wants your money. We want much more than that. We want to earn your respect by doing your work so well that you will refer us to your friends and neighbors.
And, that's how we want to grow our business, one satisfied customer at a time!
Bullet Liner of Albany would be happy to answer all your questions and provide you with a free Quote tailored for your truck or project. Call us at: (518) 720-7010 or use our confidential Contact Form.